Following your passion and being successful in the sports world can be extremely difficult. From his teen years, Brother Ken Chertow (Pennsylvania State, 1989) loved and learned about advocating wellness and coaching wrestling. Now as an Olympian, Brother Chertow runs a wrestling camp, wrestling clinics and a wellness company.
Between his first and second year of college at Pennsylvania State University, Brother Chertow traveled to Israel to represent the United States in the Maccabiah Championship in wrestling. Normally when athletes compete, they don't have the opportunity to explore the area they travel because they have to focus on training. Through the Maccabiah Games, Brother Chertow was able to have a great three-week cultural experience in Israel. "In my teens during high school, I was so busy in everything wrestling that Judaism wasn't really part of my life. When I went to Israel, that was a unique experience. It pulled me closer to my faith and AEPi."
After meeting AEPi Brothers in his first year at Penn State, Brother Chertow rushed his second year. As an athlete, Brother Chertow joined AEPi to find a social environment with other Jewish people. "I was more comfortable in AEPi than I was at Hillel. As an athlete and a dedicated wrestler, partying wasn't my scene. I wanted the social and religious aspects, and AEPi gave me the avenue to meet people outside of sports. I'm still in touch with some of the guys today."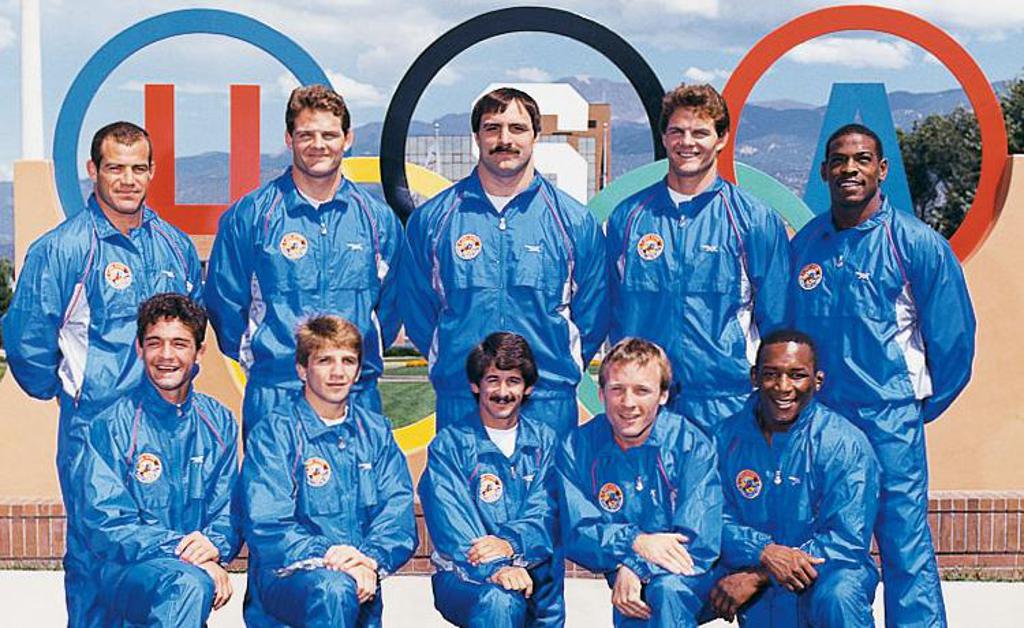 During his senior year, Brother Chertow went to the 1988 Summer Olympics in Seoul, South Korea. "I was 21 when I made the team, so I was the youngest member of our wrestling team. Competing in the Olympics is a different ball game from other competitions. It was a great honor to go over there and I enjoyed representing Penn State, AEPi and the United States." After the Olympics, he graduated from Penn State as a fifth-year senior and started his Gold Medal Training Camp System. He knew he wanted to pursue his dream of giving the sport of wrestling to others.
In between conducting camps, he coached for Ohio State University with Russ Hellickson and Jimmy Jordan, who are still his close friends to this day. "The three of us took their team from a mediocre one to the top in the country. They had their best finishes in school history in 1991 and 1992. It was an awesome three-year run. I had no regrets about making this my full-time career." In 1992, he returned to Penn State to coach for two years. His team at Penn State won the National Dual Meet Championship and was second in the NCAA Championships, the school's best finish since 1953. As business started to boom for his Gold Medal Training Camp, Brother Chertow made the decision to leave college coaching and work full-time on his own business.
Brother Chertow coaches youth in a wrestling school in Happy Valley, Pennsylvania. He also continues to do wrestling clinics around the country. "The core of my business is my wellness company and my summer wrestling camp. During the school year, I am able to do clinics in different places, give motivational talks and speak at schools as an Olympian."  he conducts after school clinics while traveling the country as a wrestling analyst for the Big 10 network and the PAC-12 network. His business has reached over 1,000 people per year. Through COVID-19, he has been able to continue wrestling camps safely in a hotel in Pennsylvania. "I like seeing kids live their dreams, excel. That's the job I love the most. I also enjoy seeing my wellness team lose weight and up their self-confidence in the process."
PURE is a branded wellness company that Brother Chertow is a leader in. "Over the past few decades, nutritional science has evolved so much. Now there are so many things out there to help." Brother Chertow trains people to sell wellness products with his athletic background. "PURE has been in business for 12 years."
The most rewarding part of Brother Chertow's job is inspiring people to make a consistent commitment. "My job is to coach, educate and inspire others to give their best on a daily basis. It's become my life's work to teach youth at all levels. I've been teaching wrestling since I was 16. I am proud to represent AEPi in the sports world." His advice to anyone who is interested in what he does is to visit his website, reach out and meet him. He is always looking for more AEPi business partners.