Anybody who's found themselves between pants sizes knows how difficult it can be to find comfortable clothing that fits well. While most people resort to tailoring services or pricey custom-fit articles, Brother Zach Goldstein (Michigan, 2009) decided to create a clothing company instead. 
During college, Brother Goldstein kept finding himself frustrated that sweatpants were often too long on him and would drag on the ground. No clothing manufacturers offered activewear with different length inseams, instead opting for the small-medium-large sizing model. Brother Goldstein found himself thinking about how sweatpants would fit so much better with length as a consideration. Although he went into private finance after college, Brother Goldstein kept his clothing ideas at the back of his mind: "I spent a lot of time doing research on how to make clothes, how to source fabric, how to find factories, et cetera. It took me a while to figure it all out."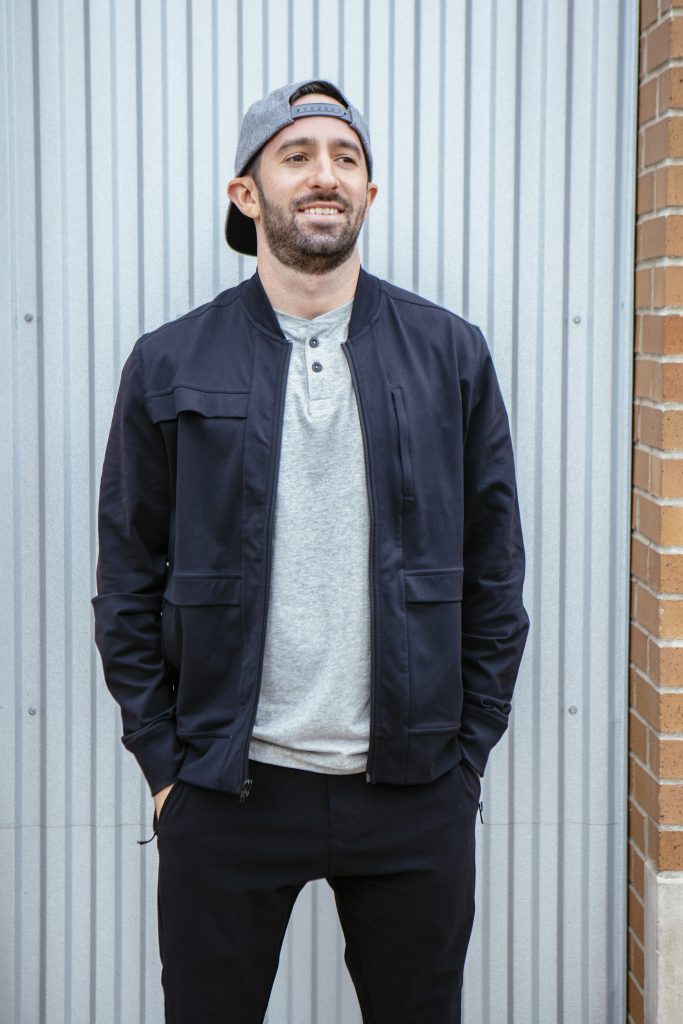 Within a few years, Brother Goldstein felt fully confident leaving his day job and pursuing his idea to make well-fitting and affordable clothing. He launched Public Rec (he is currently CEO) and the All Day Every Day Pant, a crossover between the style of casual jeans and the comfort and versatility of sweatpants. The distinctive feature of his sweatpants versus the competition is different sizes of waistband and inseam, just like traditional men's pants. In 2015, he launched his product on the crowdsourcing platform Kickstarter with a goal of $15,000. To his surprise, his product raised almost $180,000 from 1,339 backers. Currently, Public Rec has sold over 100,000 pairs to more than 50,000 customers.
When addressing the triple-digit growth of Public Rec for three straight years, some may call it luck but Brother Goldstein calls it hard work. "We have a product that resonates with our customer base. Public Rec spends between 18 and 24 months developing new products to make sure that design and quality are both impeccable." This work ethic is being recognized and rewarded. Public Rec has made it into publications like GQ, Men's Health, and Business Insider. Brother Goldstein's chapter Brothers from Omega Deuteron also wear his products and give him endless support. Their most recent endorsement comes from Jason Kipnis, the second-baseman for the Cleveland Indians. 
For Brother Goldstein, the idea behind Public Rec goes beyond the clothing. "I like to be my own boss," he said. "It's up to me to be successful, there's nothing stopping me other than myself and I like that. I'm inherently motivated to be successful, I care a lot about what I do, and I've always been very motivated at whatever I'm going after."
For any Brothers trying to start their own business, Brother Goldstein's advice is to pursue your passions and be willing to believe in yourself. "You don't need to have all the answers, you can learn along the way," he said. "But if you believe in yourself, that will drive you to be successful.