Since he was a child, Alexander Simone (Arizona State, 2016) knew he wanted to be an inventor. He founded Pronto Concepts, a company of inventors and designers on a mission to make small changes to routines that improve lives in a big way. His company gave way to a brand new, patented product called ProntoBev, a device that can chill any bottle of wine in 30 seconds or less and was recently featured on the hit ABC show, Shark Tank. "When Shark Tank calls, you answer," said Brother Simone.
He recalled trying to enjoy a bottle of warm wine with a girl. "In the moment, I tried to find a solution to the problem. I grabbed a pasta strainer, filled it with ice, sprinkled a generous amount of salt and poured the wine through it. It was instantly cold! But unfortunately, watered down, salty and absolutely disgusting!" After making a few unsuccessful prototypes, he tabled the idea. After picking up the idea again in 2015, he was able to build a tiny prototype that proved his theory that a device could chill a bottle of wine in 30 seconds.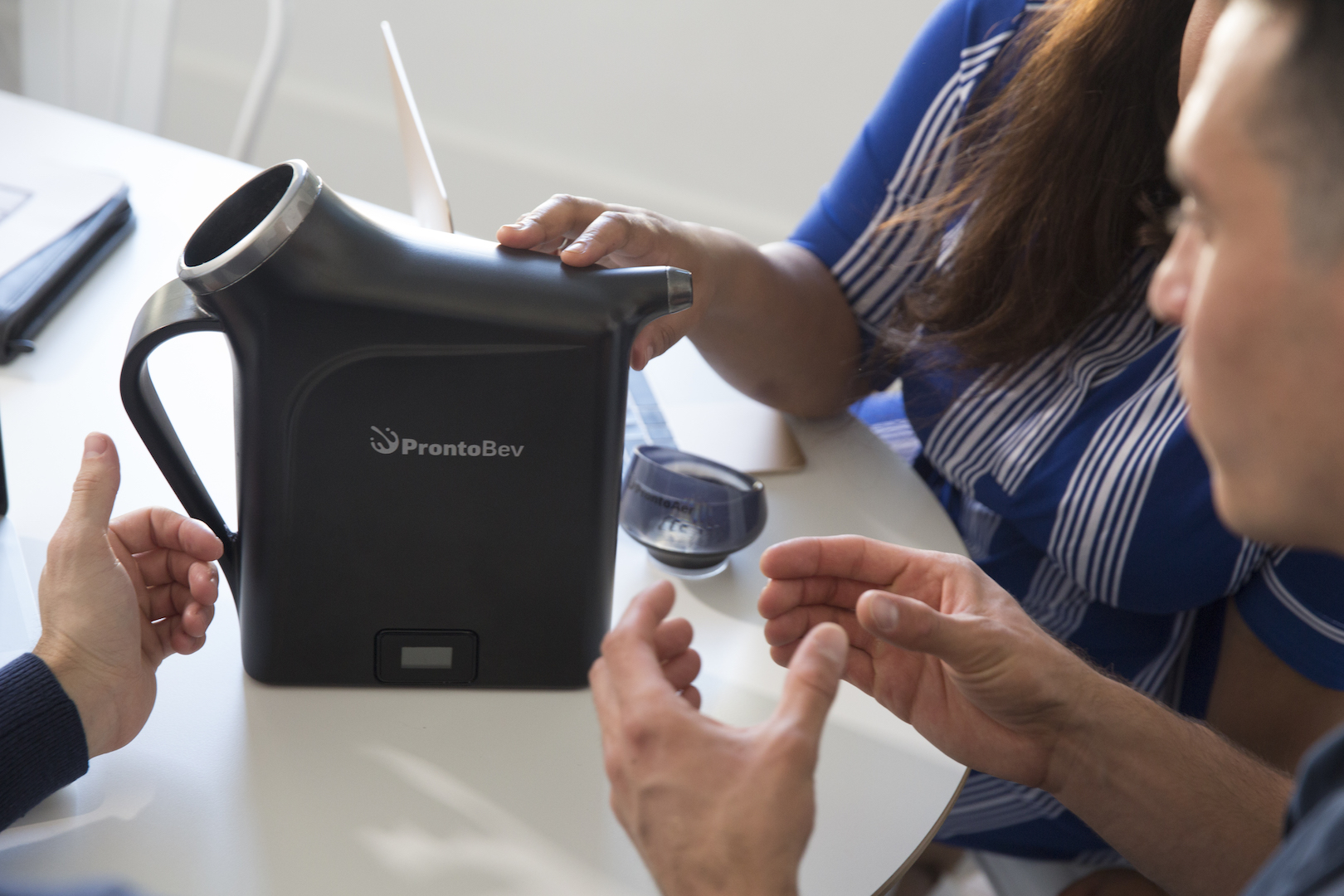 As a final project for his Marketing for Entrepreneurship course, he and a group of students built his product around a company and presented an early version of the concept. "Building prototypes was definitely the hardest part. It was challenging and frustrating waterproofing each different design iteration." Brother Simone went through 13 prototypes before coming up with the final design.
Shortly after, he set out to receive funding and launched an Indiegogo Campaign. With an initial goal of $25,000, he surprised even himself by raising more than $60,000 from backers. "It was an incredible experience receiving support from friends and family as well as brothers of AEPi I had never met before." Brother Simone had every intention to apply to be on Shark Tank next year when he was more established, but was surprised when ABC called him to be featured on the show. "It came at an inconvenient time because I was in the middle of trying to push my campaign, but ended up being the best thing for me."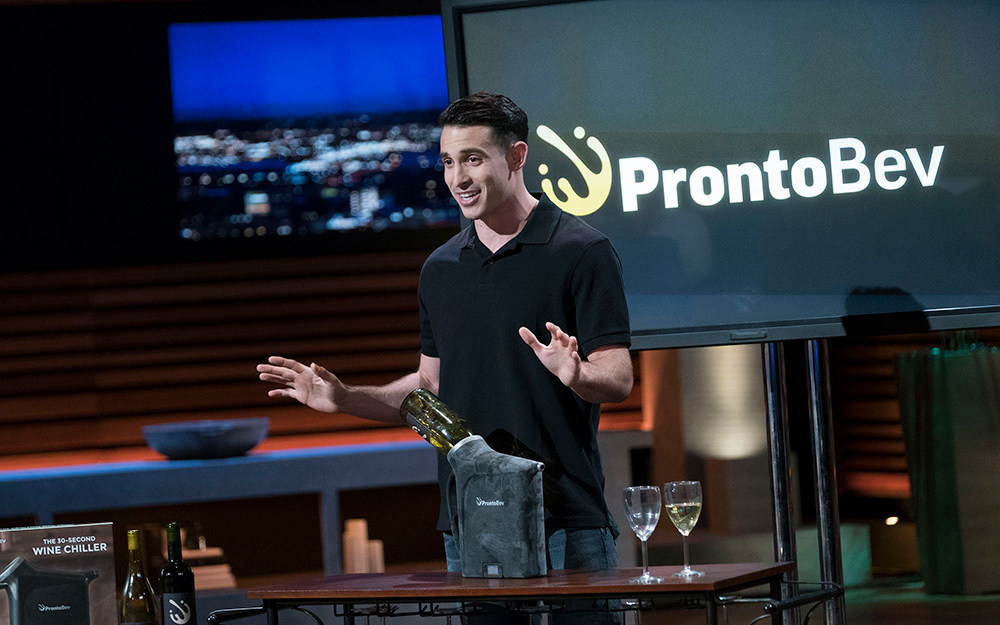 With only a short time to prepare for his pitch to the sharks, Brother Simone quickly got to work. "I had no time for nerves and no margin for error. I was surprised that the tank felt comfortable to speak in and can't explain the feeling of being in that setting. I just focused on the viewers at home and making a deal."
Watching each shark drop out one by one was devastating and he knew his only offer from Kevin O'Leary would hurt the company more than help it. With nowhere else to turn, he was close to walking away with nothing. Then, out of nowhere, Mark Cuban countered with a deal that Brother Simone couldn't resist. "Mark was our guy. I have groundbreaking technology that is ten times better than our competitors and he's the one looking into the future and making these types of investments. It seemed like a risk at the time to mess up the one deal I had from Kevin, but it easily paid off."
Now his only goal is to raise another $100,000. "My offer from Mark is contingent on raising [another $100,000]. There's a lot of chaos with getting production ready for spring 2018. Once the dust settles though, I'm excited to start putting my effort into another project. I've had to make a lot of hard decisions on my own, but having Mark Cuban on my side to introduce me to the right people and help me with those decisions is the best part."
"I learned more about running a business from AEPi than I did from studying Entrepreneurship in school. AEPi has helped me and made me understand what an amazing network Jewish culture can be. I feel that AEPi is the most connected fraternity because of this aspect."
Brother Simone is offering a special 19.13% discount to brothers who place an order and use the code ESPONDA. To learn more about the product or investing, visit Pronto Concepts' website: ProntoConcepts.com